Back in October, we collected your feedback about our upcoming chat integration.
As 59% of you asked for notification options for Slack to ease your daily job, we started working on that soon and here we come with the result.
We're happy to announce BitNinja's Slack integration!
We know every team works with a handful of systems on a daily basis and you don't always have the time to check if anything happened at the BitNinja Dashboard. But now you can receive notifications to your Slack workspace and channels about important security events happening on your servers.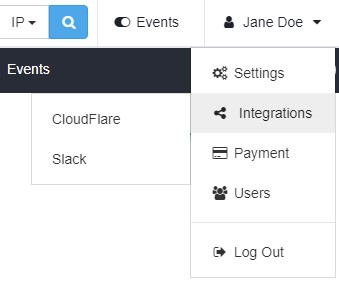 With this first release, you can set up 2 types of alerts:
To receive messages when a malware was found on your server
And when the BitNinja protection activates or inactivates on your server (first notification comes after 10 minutes of inactivity)
This is just the beginning! We plan to add more notification options later on. Please don't hold back if you have anything in mind that would help your daily job. Come and tell your tips via email, chat or here, in the comment section.

For the integration to work, you should generate a webhook as described at the original Slack documentation site.

After successfully generating the webhook, you can save it on your Dashboard, and choose what kind of notifications you'd like to receive on your channel.
Here are some examples about what you'll see: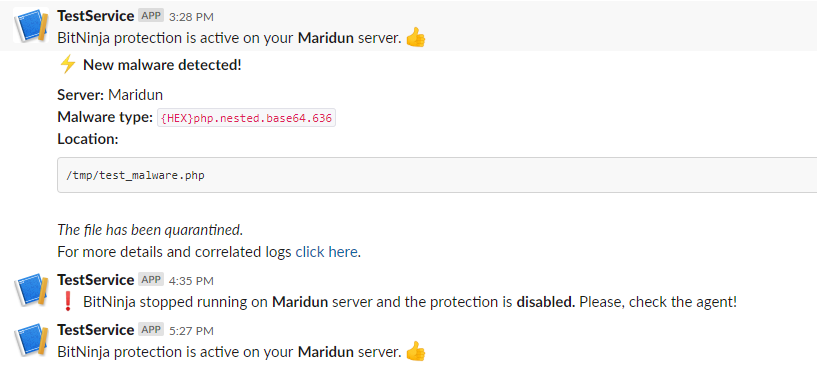 Come and add your ideas at our Product Portal
Customer-driven development is an important part of our job, we always try to keep up with you, guys. Just like in the case of this Slack integration, which arrived as a feature request at Product Portal. We heard your feedback and made it happen.
If you have any new feature in mind, please share it with the BitNinja Team so we can make your wish come true. 😉