A part of our Ninjastic Team participated in WHD Global in Rust, Germany for the second time. We gained a lot of experience, made new friends, learned about the trends of our industry and broadened our customer base. If you want to see the exhibition through the Ninjas' eyes, read on.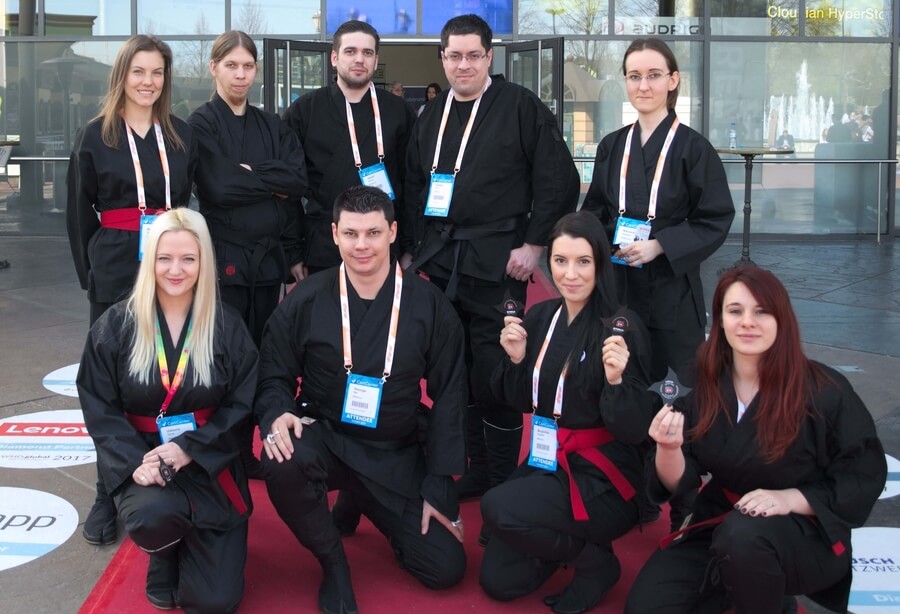 The WHD staff really done their best to bring about this wonderful event. It was an amazing opportunity to meet the heavy-weight champions of the security industry, to meet with our target market and establish valuable partnerships. Everyone who was there presented a very friendly attitude (they loved our Ninja outfit) and it was easy to get in touch with the representatives of any company. We were happy to meet those partners face-to-face with whom we are in touch on a daily basis via emails.
The attendees arrived in waves to our booth, there were times when we felt we are overwhelmed with people who are curious about our product. We are thankful to all of those who came to visit our team and contributed to our relationship with some useful questions, their feedback or user experience. The attendees mainly involved CEOs, CTOs, Sysadmins or Managers of Hosting Providers, datacenters, security companies or ISPs, just to mention a few from the endless list.
Talking about the exhibitors such as, Plesk, RankingCoach, Perfect Dashboard, CMS Garden or Symantec, everyone was open to a short company introduction and after the exchange of useful product information and business cards we are ready to move on with the follow-ups. We hope that the exhibition was at least as successful to other exhibitors as for our company.
Apart from fantastically coping with the daily rush of hundreds of enquirers, we attended most of the night events. They are perfect for networking, so none of the participants should miss joining them if they want to have lots of fun while they are building long-lasting partnerships. The Connexion party is always a huge night event, and the organizers didn't fail to meet our highest expectations.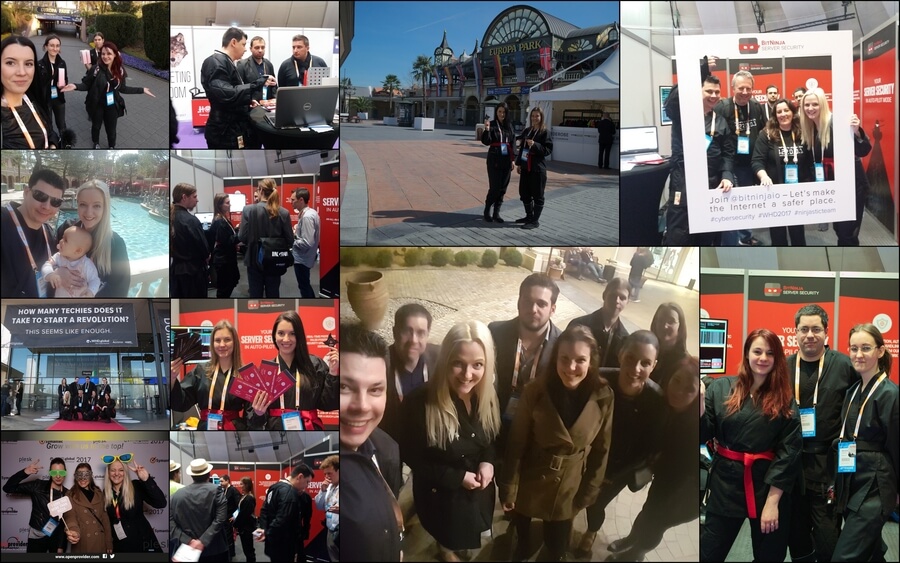 Our CEO has a speed session on Thuesday in the Rock Café, which drawned many viewers not only at the WHD but online too. Thank you for those who were there and promoted us with their questions. If you would like to rewatch George's talk, visit our Facebook page. Moreover of his session, we had many successful meetings with the representatives of companies from all around the world. We can't wait to move on with what we talked about during the exhibition.
After the tyring 4-day-long exhibition, our team visited the city of Strasbourg in France to let the steam out before the 14-hour-long drive back to the Ninja Headquarters. We are now back on track and continuing the developments we talked about. The Operations team is preparing some great new features and improvements for you in the second quarter of the year.
All in all, we are glad we had the chance to be there with all of you guys in Rust and we are hoping to meet you next year at the same place. Our Ninjastic Team wishes you a successful year until then. Stay tuned for the upcoming Ninja Adventures.