We are happy to announce a long-awaited function at the BitNinja dashboard that facilitates your job to analyze attacks.
The first step was to make the incident flow more transparent and clear for you. Many of you have a significant number of servers with huge traffic day by day. As you know, on average, 50% of the traffic consists of bots – most of them aren't the good ones – and in the upper cases, it means lots of successfully avoided attacks and BitNinja incident logs also.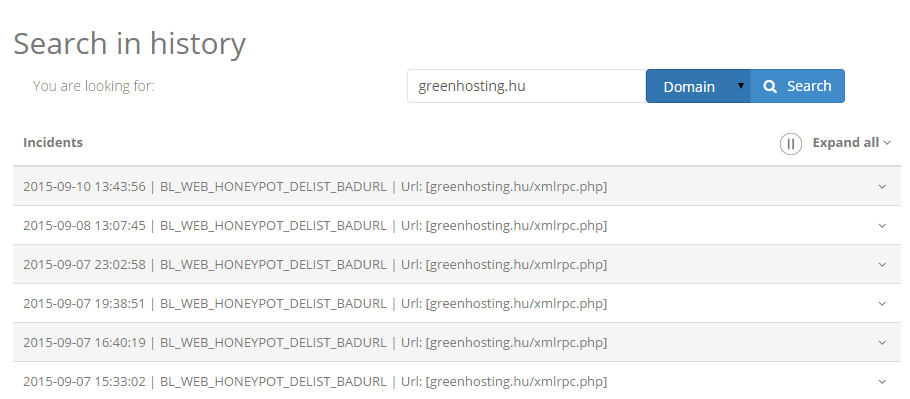 You will no longer need to scroll for long minutes to analyze the current problem as we provide a one-line view at the incident flow with basic infos, where you can decide if you want to see the details about them.
The other part also helps you with detection, analysis and support as well. Now you can filter your incidents per server or per domain to investigate vulnerabilities and compromised sites/servers.