We are checking in with an unusual article.
We would like to share an upcoming story about a great Journey, which will start on 28th of July. Why is it worth mentioning? Well, one member of this great Adventure is one of our Ninjas, and we're really proud of him. They will travel around Northern Europe with a Trabant 601 car in 30 days.
Breaking the record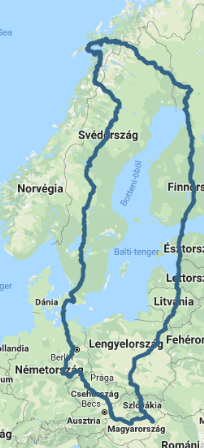 No one in this world has traveled this distance (7000KM = 4 349.59 miles ) with a Trabant (which only has a 2-stroke engine). This car sooner or later will be counted as a veteran. The adventure has a charity aspect
as well, which is part of the inflow amount is offered to a foundation in Debrecen. Any donations could help them to make this dream of theirs true (if you feel like supporting their trip, just contact them on www.trabantszerelem.hu).
But what the hell is Trabant?
We would think that
everyone knows what Trabant is, well we know that it is not a famous car (at least outside of Europe), so let me share some information about it.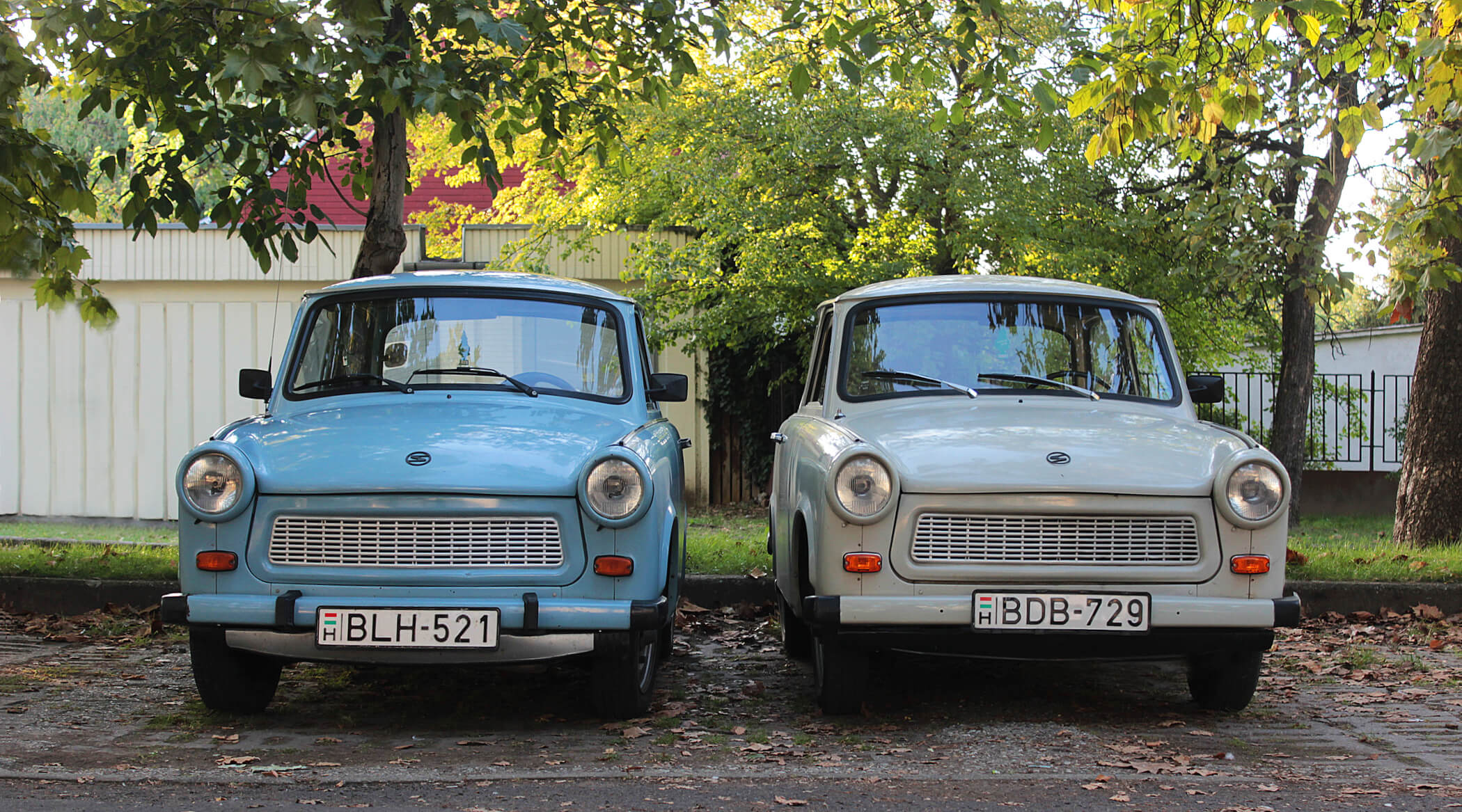 As formerly mentioned the engine has only 2 strokes, wheel transmission and it is pretty lightweight, thanks to the material, which is … well … duroplast. The first model of Trabant 601 came out from the factory in 1963, altogether 2.818.547 pieces have been made until 1990. This model has been widely used in the German Democratic Republic and became a symbol of the eastern transport. In Hungary, where we are located, it brings up nostalgic memories for most of us. For example, people say that if you see a green Trabant then you'll get lucky. We might call this as a superstition. Let's see some commercial!
Nowadays you will not see many Trabans going around on the roads. Why? Because of their engines. 2-stroke engines are not accepted by many countries. In Hungary, 2005 was the year when it was planned for Trabants to get prohibited on the roads due to the emission of pollutants. This made many people scared and frustrated and almost everyone wanted to sell their beloved vehicle at a very cheap price. The Budapest Transport Privately Held Corporation (BKV) offered a one-year season ticket for the person who sold it's Trabant for a salvage yard. However, the decree was canceled in the end, and that's the reason why you can still find some of them on the road.
Now let's talk about the big Adventure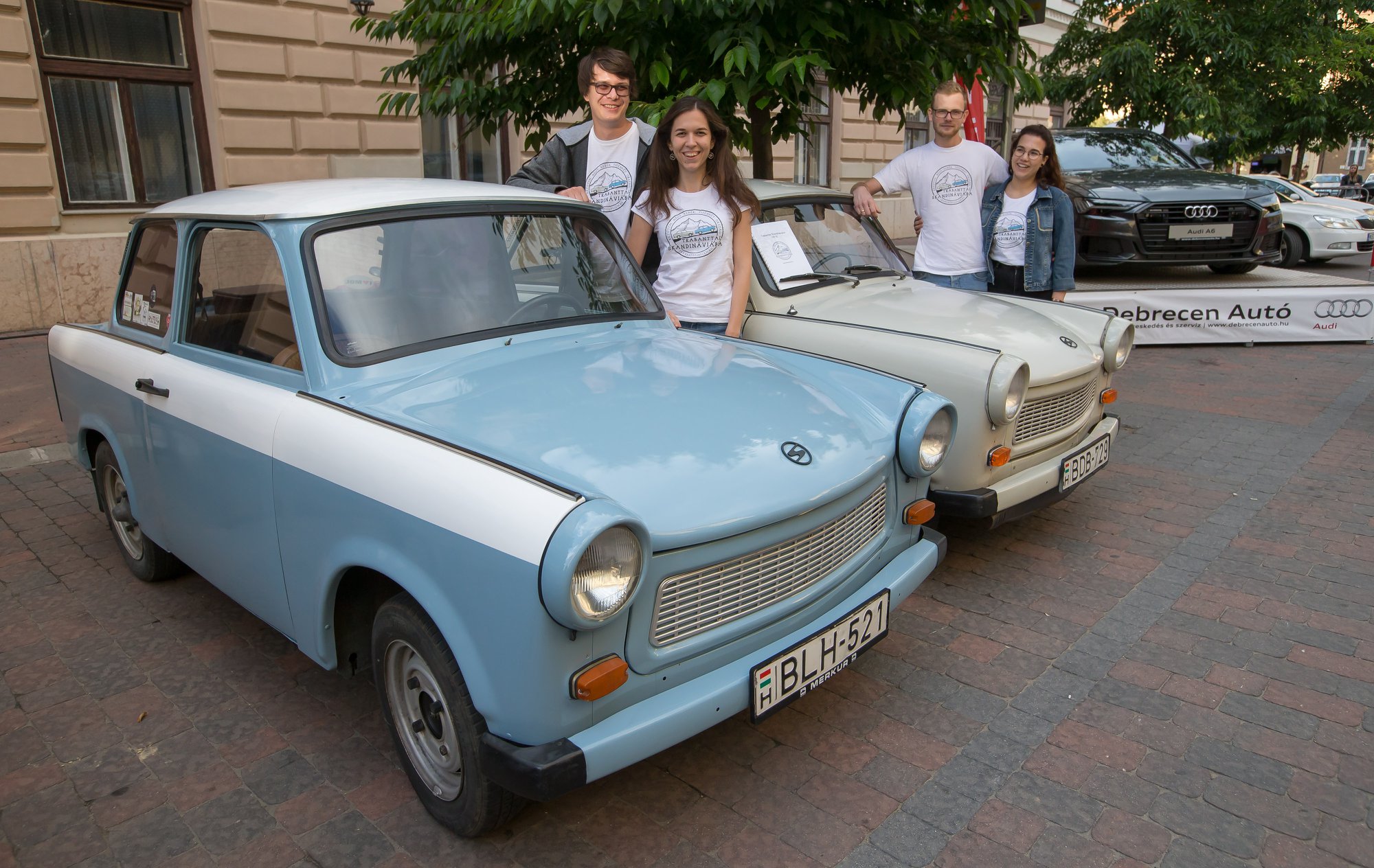 "2 Strokes , 4 wheels, 12 countries."
The team of 4 will start the adventure in the summer of 2018 all the way to Scandinavia It will be a big achievement as Hungarian "Trabanters", as no one before them has reached the East Pole with a Trabant. More than 7000KM is ahead of the team: through Slovakia, Poland, Lithuania, Latvia, and finally, through Estonia, they will reach Finland. To Helsinki, they will travel by ferry through the bay of Finland. They will wind through Finland reaching the capital city of Lappland, Rovaniemi– here they will reach the Arctic Circle.
The squad won't stop there, the journey will continue to the East, with a quick visit to Norway, to the mesmerizing Lofoten island group. This will be the northernmost point of our adventure. On the way back they will touch Sweden, Denmark and of course, the fatherland of Traband, Germany. From here, the team will head toward the Czech Republic, through Slovakia they will reach our little country, Hungary. All of this will be done with 2 Trabant 601-s. They would like to show that it can be done with them, even if some people say that it is the worst car ever been made in the history.
Not only Debrecen ( city of the Ninja HQ ) will follow the Adventure, but our whole country. If you wish to get an update about this great adventure just check their Instagram @trabant_szerelem, Youtube, Facebook page.
We wish good luck for them on the Journey, and of course, for the success of the whole expedition.