This summer, we were excited to team up with Site.pro. BitNinja is server security that's ideal for web hosting companies and Site.pro offers the best website builder for webhosts, so it was a natural partnership. We sat down with CEO Filip Borcov to discuss the story behind Site.pro, the latest trends in website builders and web hosting security, as well as the day-to-day work for the team at Site.pro.
BitNinja: Hi Filip. Can you tell me a little bit about yourself, your career path, and what led you to become the CEO at Site.pro?
Filip Borcov: I've always been interested in technology and entrepreneurship – I guess you could say I caught the startup bug early. In 2003, I founded Profis, an online consulting and website development company that has launched over 800 projects for our clients. We also launched a number of internal projects, and Site.pro was one of these projects. I was CEO of Profis, so I became CEO of Site.pro when we launched in 2014.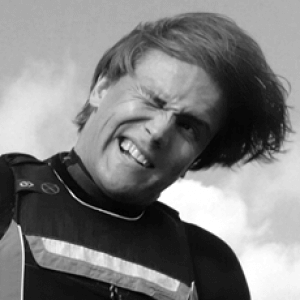 BitNinja: What was your initial vision for the project? Can you tell us more about Site.pro and how you got started?
Filip Borcov: Our mission since day one has been to make it easy for everyday people and business owners to create professional websites. That's where we got our name. Site.pro means "Professional Website", and it also refers to our parent company, "Siteby Profis". As soon as we bought the domain in January of 2014, that was it, full steam ahead, don't look back. The name just seemed to fit, and it turns out that was a great decision.
BitNinja: How has Site.pro grown over the years? Have you added more team members?
Filip Borcov: We started small and continue to operate with a core group of employees, we're up to about 15 employees dedicated to our projects. Most of our team is located in Lithuania, but our work is online, so we have team members all over Europe too. I think what keeps us together is our dedication to our clients. I know that probably sounds "boring" but it's true, everyone is really determined to make the best website builder out there. Of course, we like to have fun too, after all, that's what life is about!
BitNinja: Can you tell us more about your clients? Who is the typical client for Site.pro?
Filip Borcov: Our main focus is helping webhosts to make their services more attractive by including a website builder as part of their hosting packages, and to help them compete against other DIY site builders that are out there. Our clients are typically small to medium webhosts, with 1 to 300 servers. We offer a white label solution so they can brand the product – they love having their own site builder as part of their platform.
Currently, we have clients in more than 100 countries around the world mainly in United States, Russia, Canada, Brazil, and India. We offering our website builder as part of their hosting packages. As a result, people from over 180 countries around the world have used our builder to create their own website. We're really proud to have so many people use our software to build their site – we can actually say we're the most popular white label site builder in the world. It's been an amazing journey over the past few years to get here.
BitNinja: You put a big focus on making it easy to build a website with Site.pro. That's certainly played a role in your success. How do you keep that focus as you continue to grow?
Filip Borcov: Ahh, that's a great question. We actually have two ways that we need to make Site.pro easy to use. The first, for web hosting companies, it needs to be easy to integrate with their hosting platform.
Second, for their customers, the website builder needs to be easy to use so that it competes with alternatives that would take them away from the web host.
We've maintained our focus with a very simple concept: less is more. I'm not the first one to say this, and I'm sure I won't be the last! It really captures what we do at Site.pro. Even our own website is very simple and easy to navigate. People just don't have time to waste these days, they need to get up and running with as little effort as possible. Site.pro is literally the fastest way to build a website. But don't take my word for it! We created this little YouTube video to demonstrate how easy it is to create a fully responsive website.
BitNinja: So who do you see as your main competitors, and what makes Site.pro a better solution?
Filip Borcov: When you look at the available tools for building a website, the list of our competitors is endless! From Microsoft to Adobe, WordPress, Wix, and you can even create your own website with Google. However, many of these platforms are either too simple, which means the designs don't look professional; or, they're too complex, which means you need a developer, and most site builders are not made to integrate with existing webhosts.
This is the need that Site.pro was created to fill: a simple, powerful website builder that could easily integrate with a webhosting platform. Of course, there are others who recognized this, so in our specific niche, we have competitors like Plesk Sitebuilder and SitePad, which integrates with CPanel. We built a comparison table so you can clearly see the different features of our competitors and how we compare.
If I had to choose one thing that makes us better, I'd go back to the principle of "less is more". We really offer the most simple and easy to use solution. This also means our footprint is small, there is no database, and everything is located on the webhost's servers – very simple and easy to manage on the back-end too.
BitNinja: How do you see the future of website builders over the next few years? Any trends to keep an eye on?
Filip Borcov: It's really interesting to look at how the site building business is evolving in different parts of the world. A lot of this depends on how much of your business is being conducted online. For instance, in the US, where a lot of business is on the Internet, security is a big concern. In Europe, we are a little behind, or not as concerned, and in South America, they are even further behind and less concerned. There's not much business online there, so security isn't a big concern.
As more business is conducted online, we're going to see more attention paid to security. That's true for site builders and for web hosts too.
Another trend, which is a bit "last year", is responsive design. By now, most of our competitors allow you to create a responsive website. However, many of their UI's aren't responsive, so you've got to be on a desktop to build a site. People should be able to edit their site on any device. Site.pro has a responsive site builder, and I'd guess others will be catching up to us over the next few years.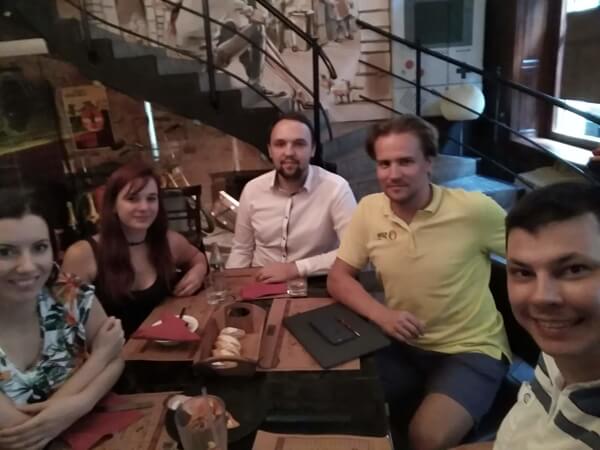 BitNinja: You mentioned security. Are there any particular challenges you face as a website builder, or working with web hosts?
Filip Borcov: It's becoming an increasing concern as I mentioned. We've had to step up our own efforts to maintain our servers in recent years due to the number of botnets that are out there. Typically, we're dealing with DoS and traffic based attacks.
BitNinja: What tools do you use against the attacks?
Filip Borcov: We are using BitNinja, monitoring systems and are planning to use AnyCast, to combat DDoS attacks. More than the tools, I'd say that it's important for your team to be educated about cybersecurity.
Many people are naive and think: "No one has attacked me yet, why should I be concerned?"
To give another example, it's like someone saying "Why should I pay for insurance? I won't need it unless someone steals my car."
As a result, many online businesses and even some web hosts have vulnerabilities they haven't addressed. Really it's an ongoing process, part of the maintenance of a server, and security needs to be taken seriously – especially when you're conducting business through your servers, that's when they become the target for an attack.
BitNinja: If you could give someone your best tips to secure their servers, what would they be?
Filip Borcov: Well, there are really four ways you can protect a server…five when you count disconnecting it from the Internet 🙂 Of course, that's not at an option, so here are the four ways that I know to protect your server online:
You can put a firewall device
in front of all your servers, and all of the traffic goes through that device. If your servers operate with heavy traffic, you may have to buy an expensive one. Moreover, if your company is growing, it's likely you'll have to invest periodically in upgrades. Not to mention, the number of ports is typically limited.
Alternatively, you can put a device in front of each server to help compensate for the load. This is probably the most expensive option and requires a lot of maintenance.
The third way is to redirect all of your traffic through a service in the cloud. The problem here is that a lot of information hacks don't happen on the end machines, but on the way through to the destination. So you're potentially exposing yourself to more vulnerabilities or you have bigger ping.
And finally, the method that BitNinja uses. This is software that runs on the server and doesn't require redirecting or using expensive, but limited firewall appliances. The only limits on this protection are the server's internal resources. Most importantly, there is no chance of information leaking, because no sensitive information leaves the server in the name of "security".
BitNinja: What is that you like about BitNinja? Why did you choose to team up with us?
Filip Borcov: I mentioned some of the benefits of a software solution compared to firewall appliances and other approaches. The reason I like BitNinja compared to other server security solutions is that doesn't take up a lot of resources. Like our site builder, it's got a small footprint and it's really easy to setup. Plus, you don't need to pay for a new domain or change your server structure, which makes it a really flexible solution for web hosts.
Any downtime you experience from an attack is going to cost you more than the license, I can almost guarantee it. Now, of course, I'm a fan of Linux so I can feel confident when I recommend it, and I don't have to confirm someone's server OS and distribution just to be sure the security solution will work for them. I just tell them, go install BitNinja and you'll be glad you did!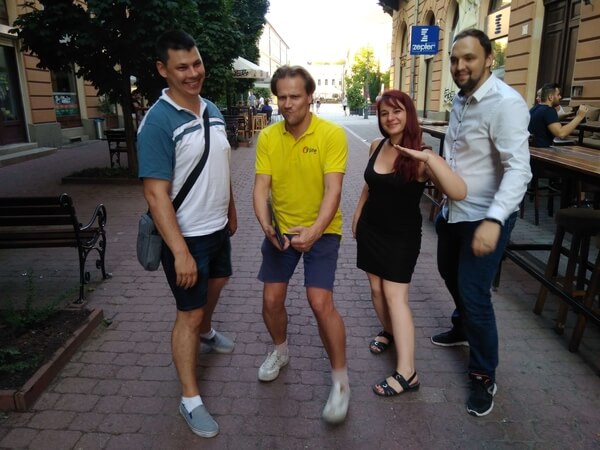 BitNinja: Thank you for sitting down for this interview!
Filip Borcov: You're welcome, the Site.pro team is really excited to team up with BitNinja!