HostingCon Europe was such a fun event this year and provided a way different experience for us, than being an exhibitor back in San Diego, at the global event.
Fizzing atmosphere, great exhibitors, excellent organization and various visitors guaranteed our great time during this couple of days.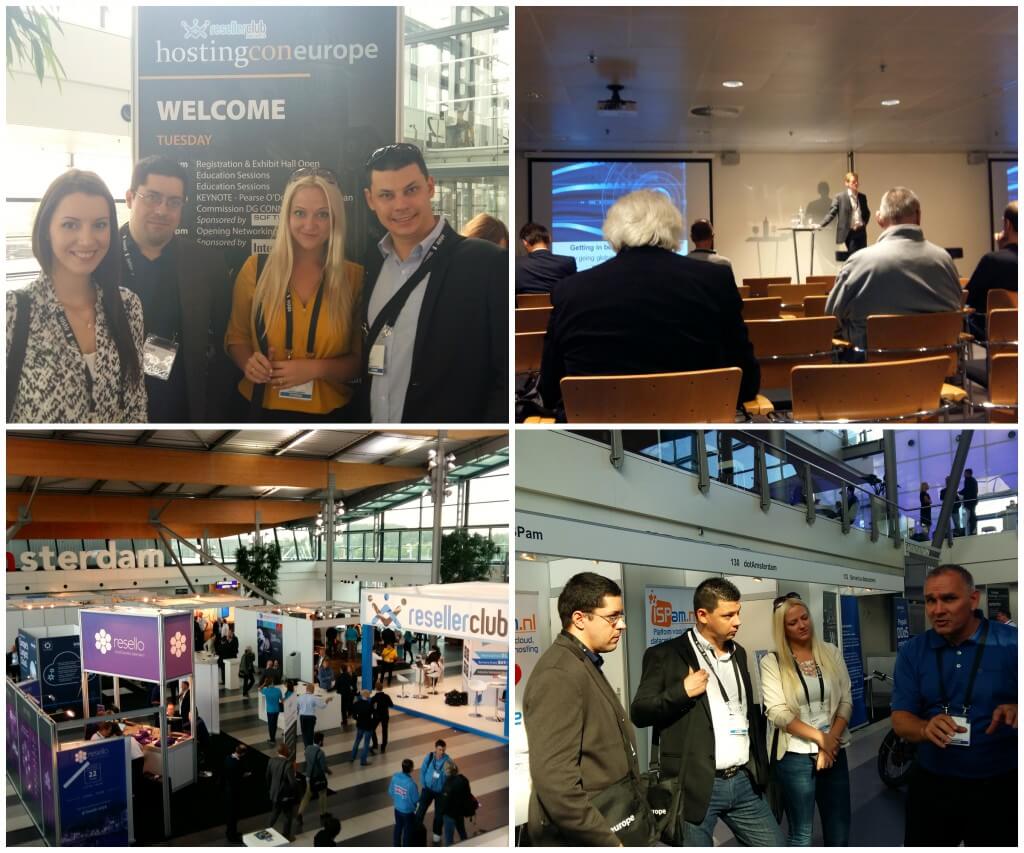 Some warming up
We are so proud to say that we have ninjas from all over the world by now. Building a strong community is essential to make the internet a safer place.
As you know, the Netherlands has an exceptional importance in the IT strategy of Europe. In this context, has an important role in our security mission as well. We are happy to have great Dutch partners, and also pleased that more datacenters are in connection with us to make up a working partnership model with BitNinja.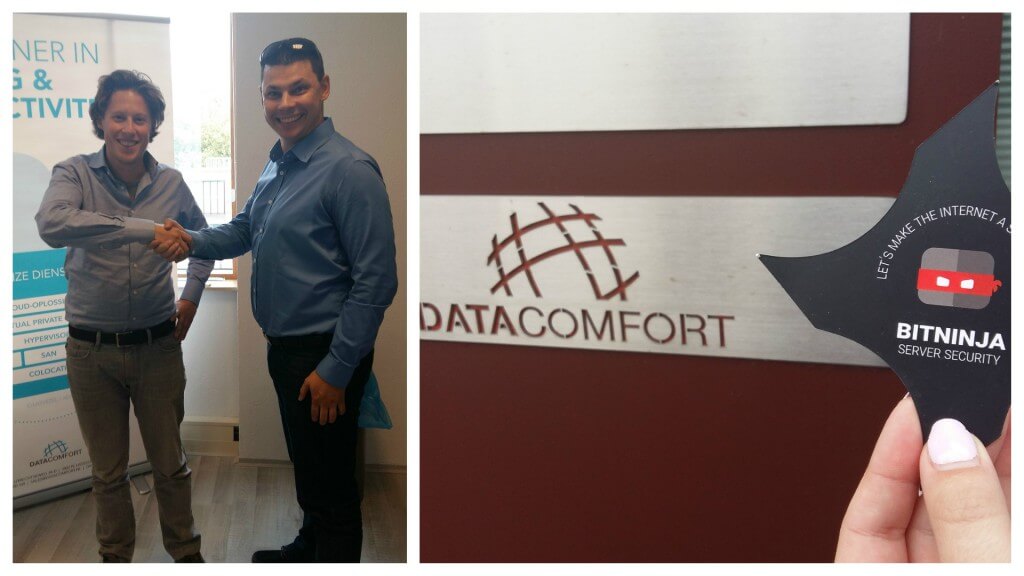 The day before HostingCon Europe, we had the chance to visit one of them. Arjan from the DataComfort (in IJsselstein) was such a nice host and we had a really great discussion to move our partnership forward. Thanks for that. 🙂
Day 1
As we mentioned, it was a brand new experience to attend at HostingCon as visitors. And this way, the event showed a whole another face to us.
Educational sessions and networking events were so exciting all day long that we almost didn't notice the typical Dutch weather that accompanied us throughout the day. (It was really refreshing after the hot indian summer in Hungary, by the way.)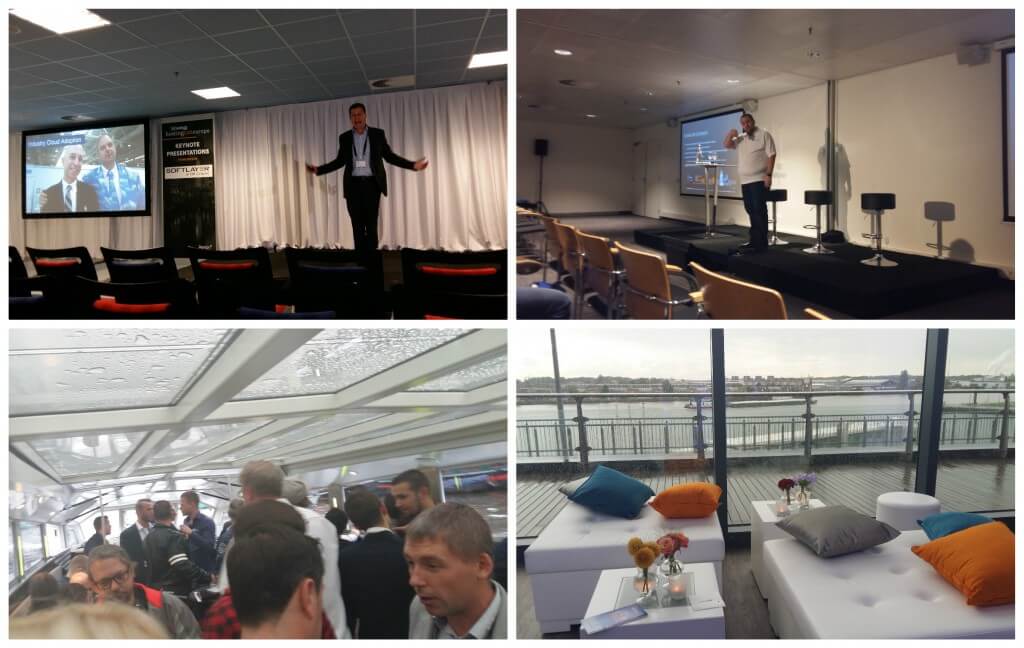 We started with the 'Cybersecurity Trends' panel session, where we got a comprehensive overview of the different aspects of the panelists, who came to the same conclusion: we need to work on this together no matter what.
At the same time, some of us visited Bob Bennink's session, 'Why Going Global is Important and How to Do It Without Going Broke'. It was a really good summary of how to start or develop a business to provide great user experience and maintain scalability at the same time.
Looking around the exhibition hall also provided fantastic impressions. One of our favourite booth experience was ServerDensity. Keep up the good work, guys! 🙂
After the exhibition hall closed, the BitNinja team attended at Resello's special canal tour and Phoenix NAP's event at the SkyLounge nearby. Both networking event were good opportunity to deepen our relationships and broaden our professional network.
Day 2
The second day abounded in great sessions, too. We'd highlight two of them. One is William Bell's (Phoenix NAP) session about container technology which is our favourite upcoming trend nowadays.
The other marvelous speech was David Ednie's keynote about 'Adapt or Die: Hybrid Cloud Means The End Of Business As Usual'. We are fans of such motivational speakers like him. It was a real energy shot for our team.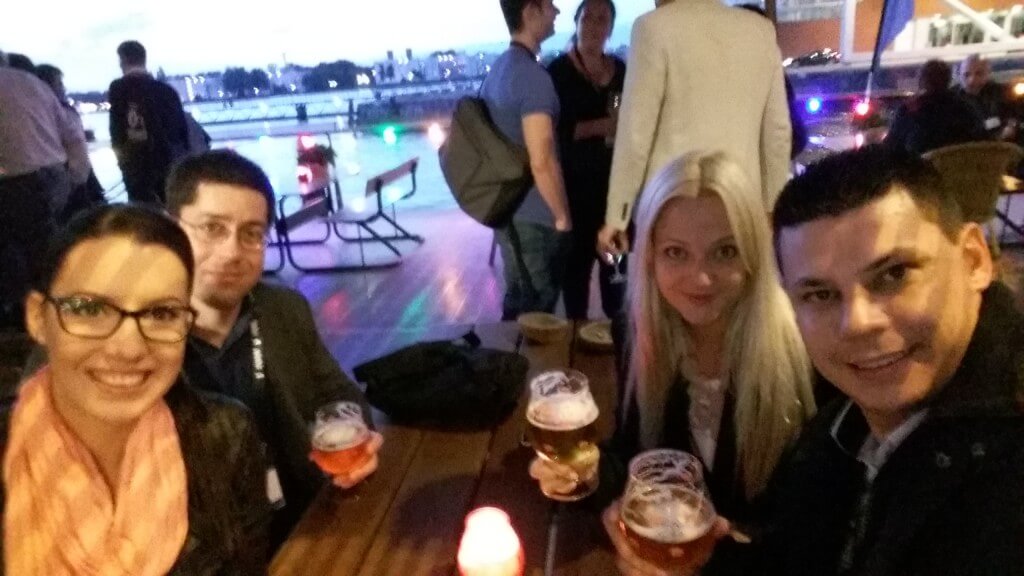 The WHIR networking event closed the second day at Délirium Café, near the Passenger Terminal venue.
Day 3
The series of events was not yet finished by Thursday. Although, we were to catch the afternoon flight home, we didn't want to miss the Launchpad event, organized by the Dutch Datacenter Association. We are so grateful for The Datacenter Group and EvoSwitch to guide us around their datacenters.