Hacked websites? Outdated WordPress versions? Complaining customers?
These painful problems cause daily headaches for many web hosting companies out there. We've heard a lot of bad stories from our partners about these memories.
We are happy to say that we can welcome a new member to our Ninja Community who can forget about the above-mentioned hassles.
Now, I would like to introduce Beebyte(https://www.beebyte.io/ and
https://www.beebyte.se/) to you
, as they had similar tough times before joining us. However, BitNinja changed their life for the better.
We asked their Marketing & Commercial Manager, Madelene Karlsson, to tell us more about their previous struggles and also their experience as being a Ninja Partner.
Let's view their story:
The Company
Beebyte

is a Swedish company founded 3.5 years ago. The two founders have been in the hosting business for a long long time when they decided to use their expertise to start their own company.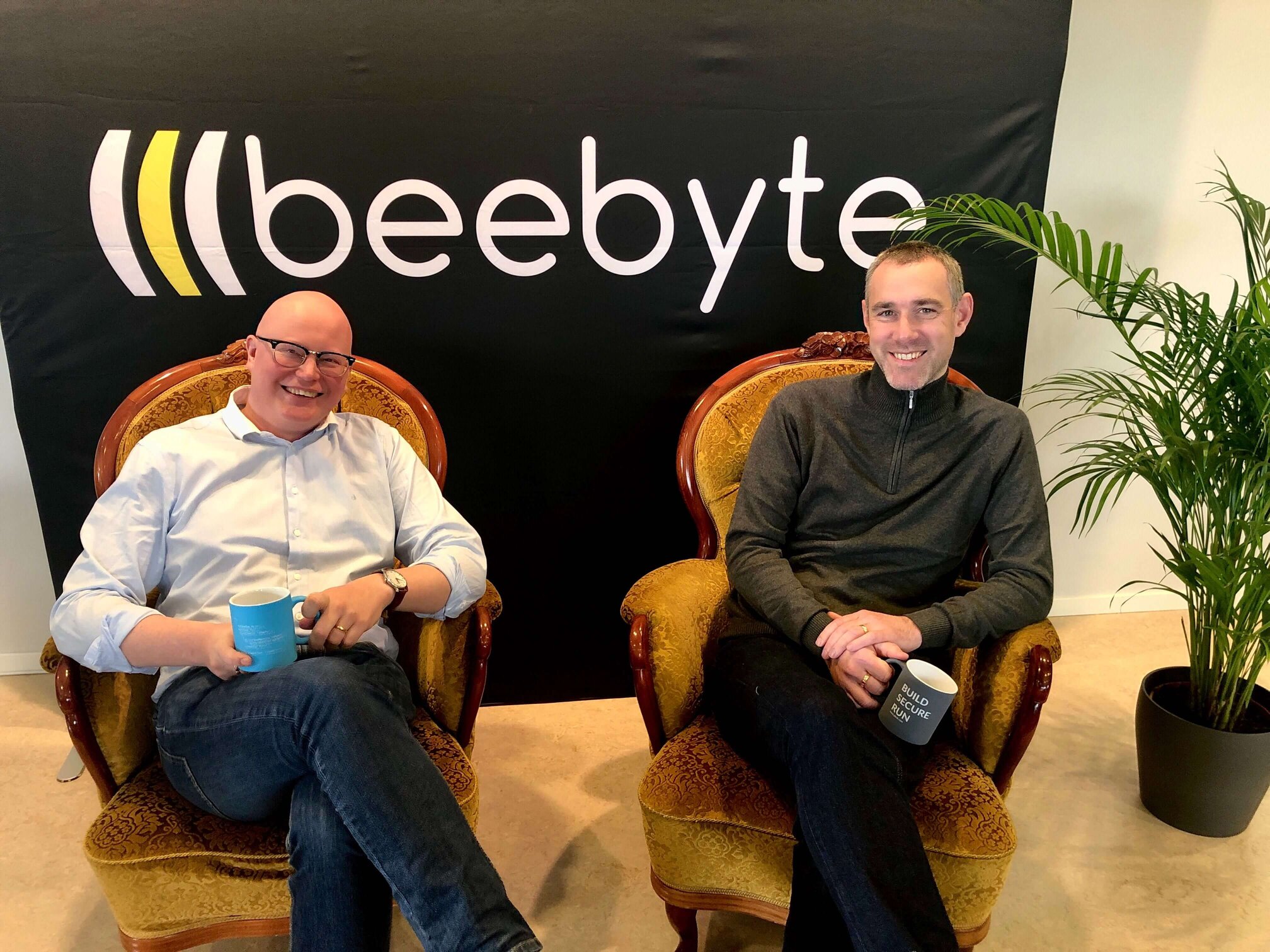 Founders of Beebyte – Niclas and Simon
"At Beebyte, we see a market that has stagnated in development. That's why we have decided to build the best and most valuable hosting experience for small and medium-size enterprises out there."
Beebyte provides VPS and dedicated servers, as well as Linux, Windows, and WordPress hosting in addition to a long list of other services (e.g., CDN, cloud containers, CMS hosting, etc.).
Now, they have more than 2,000 satisfied customers, but they don't stop at this point. They have a great mission and these bee guys are working very hard to adding true value to their customers.
They not only care about their customers but also about their employees and the environment. They keep their servers in their special environmentally-friendly data centers.
Challenges
Cyberattacks became an increasing problem for them, and they were a barrier on their road to achieving their goals.
"Growing at the pace we do renders a number of challenges, and in this case, it's how we easily can automate, manage and get the best possible solution in place to stop cleaning infected websites and instead focus on delivering user satisfaction."
Of course, hacked websites based on outdated versions of WordPress don't give any kind of value to their customers. They tried to solve the issue, but the tools and methods were ineffective and temporary.
"We always try to provide an easy path to updating for our users, but some zero-day exploits are hard to avoid."
They reached that point when cleaning infected websites became a daily job for their IT team. They realised that an ultimate solution needs to be implemented if they want to keep delivering value to their customers.
Solution
Beebyte wanted to make the best decision on this matter, so they started to test different kinds of services.
"We tried numerous other services, applications and appliances. And after that evaluation process, we found that none of them worked as well as BitNinja."
Now, they are using BitNinja on all of their Linux-based hosting servers.
"Also, we have included it in our managed server package, which has been greatly appreciated by web agencies and resellers that now can spend more time on developing websites instead of putting out fires."
When we asked Madelene about their three favourite things about BitNinja, she highlighted the following ones:
Low false positive rate (and easy way to resolve those that occur)
Easy implementation
Intelligent greylist
Also, she added:
"We really love how lightweight and easy to manage it is. All our tech staff has access to it and can therefore, at a glance, make any adjustments needed."
Results
The biggest success they achieved with BitNinja is that they haven't had a single website attack since they introduced BitNinja. Therefore, their IT team hasn't had to do a single malware cleanup, which was a daily job to them earlier. Thanks to the " extra free time", now they can spend time on creating customer value.
"Getting time to focus on the core business for us and our customers has really made a change towards the better. BitNinja is a very appreciated add-on to our service through customer feedback."
Now, they can protect thousands of websites against zero-day exploitations and malicious traffic. As a result, the CPU reduced by 20% on their servers.
"That's a savings for us, the user and the environment."
Are You Still Not Convinced?
Why don't you try BitNinja for free? Register for the seven-day trial and enjoy the layered protection. Come and erase your security issues from your to-do list for good.
If you have any questions, please contact our team at info@bitninja.io. We are always happy to help.