We are happy to announce the release of our brand-new BitNinja Plesk extension. From now on, Plesk customers can get all the advantages and secure their Linux servers much easier from their Plesk panel.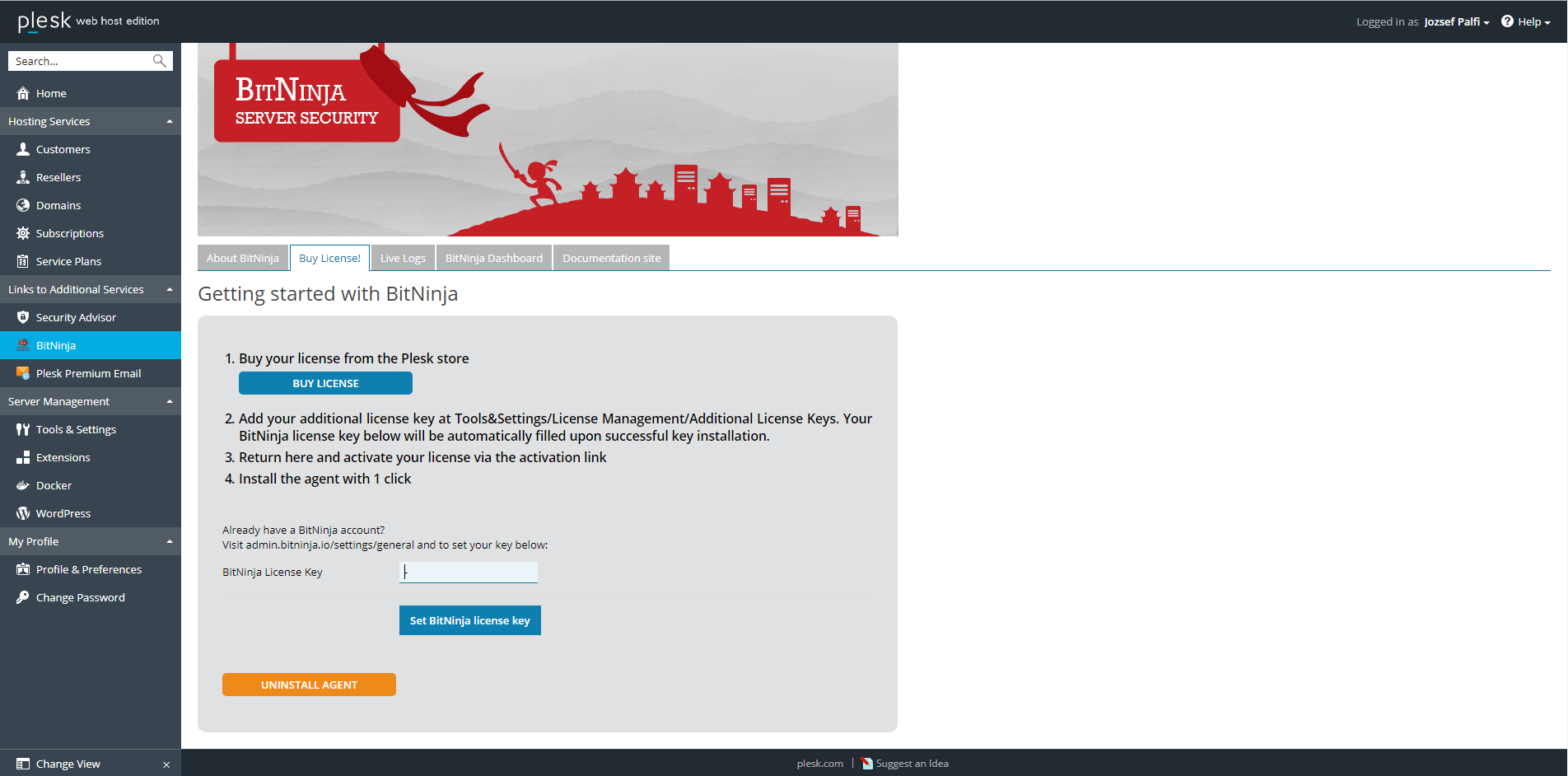 The BitNinja Plesk Extension gives you real-time protection against a wide range of threats without the need of any configuration and long hours of work. Scheduled reports, automatic false positive handling and threat analysis for more in-depth review are the cherry on top for analytical minds.
Within the BitNinja Extension, it's getting more comfortable for Plesk users to install and start/stop the agent, and follow the live attack stream.
For centralized management, configuration and deeper analysis, they're just one click away from the BitNinja Dashboard, that you can reach from the extension directly.
We've tested BitNinja intensively with Plesk 17.0 and 17.8 as well, so you're safe to use it with the latest version.
After downloading the extension, Plesk customers can buy the license and install BitNinja following the instructions on the extension.
More information on BitNinja server security can be found on our website.
Also, find instant answers to common questions in our FAQ section and discover more about the technology behind BitNinja in our Software Documentation.
In case you have any question about the licenses, protection or anything, ping us anytime at info@bitninjaio. We're always happy to help.