BitNinja received the Business Intelligence Group's Award for Business and was named 2020 Small Business of the Year. The BIG's annual programme rewards companies, products, and people that are leading their respective industries.
"It's a great honor to be named as a winner of the BIG Small Business Award. This trophy shows us that hard work, commitment, and passion always pay off. At the end of the last year, we successfully raised the seed investment, so we started 2020 with great expectations. This award confirms that the team did a great job and we have to continue our journey along the same path. I would like to say thank you to everyone at the company! And last but not least the whole BitNinja team would like to say thank you to our customers for their trust and support!" – Said George Egri, the co-founder, and CEO of BitNinja.
About Business Intelligence Group
The Business Intelligence Group was founded with the mission of recognizing true talent and superior performance in the business world. The organization's proprietary and unique scoring system selectively measures performance across multiple business domains and then rewards those companies whose achievements stand above those of their peers.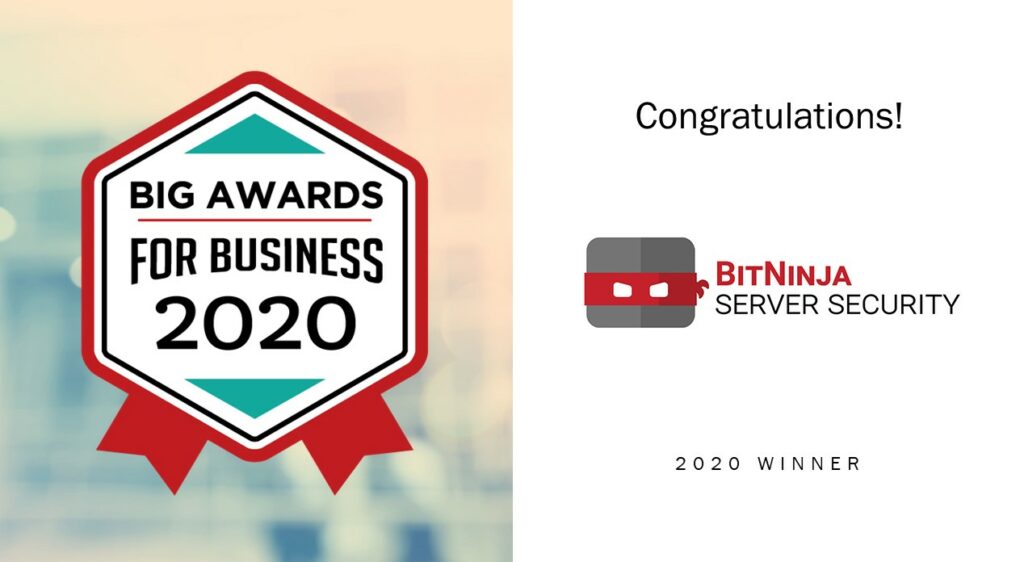 "We are so proud to reward BitNinja for their outstanding 2020 achievements," said Maria Jimenez, chief nomination officer of the Business Intelligence Group. "This year's group of winners are clearly leading by example in the global business community."
What did the Ninjas say?
Unfortunately, we couldn't celebrate together with the Ninjas personally, because of the pandemic, but we interviewed everyone at the company about how he or she feels about winning this award.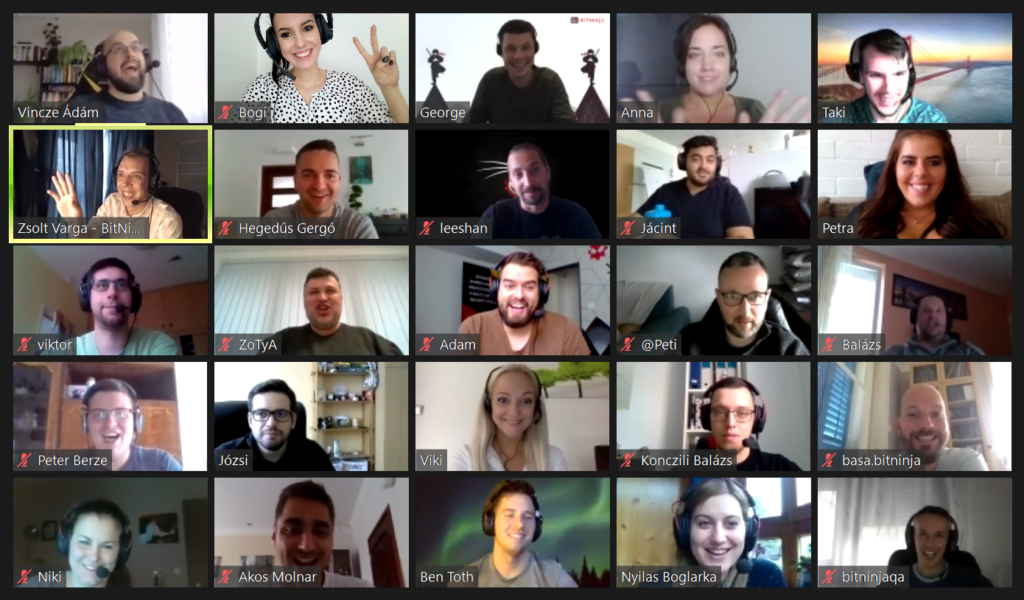 "I feel honored to be a part of BitNinja and our amazing community. We are striving to improve, and awards like this just help us go even harder to reach our unified goal, to make the internet a safer place for everyone, together!" – Mark
"It's awesome! This is the first major award that we won and I'm sure it isn't the last! A feedback like this from cybersecurity experts means that we are doing a good job!" – Akos
"
"- Adam
"It is a great feeling to achieve this award and being recognized for our service. Now we have got the award for a Small business, but we are keen to go big in order to provide the best security for every server owner!" – Lazlo
"All of us are passionate about what we are doing and that being recognized for our quality and for our customers' satisfaction and trust feels amazing. We will continue kicking hacker butts left and right and protect our customers. And we will always try our best." – Jacint
"At BitNinja our whole team is working really hard so we can provide an all-in-one security solution for servers. According to our statistics, we can say for sure that under 2020's circumstances, cybersecurity has never been more important than it is today. I was indescribably happy when we received this award because it is wonderful confirmation that we are on the right track of making the internet a safer place." – Ben
Thank you again for your trust and support! Keep on, and let's make the internet a safer place together!