We have some interesting news coming:
Let's say goodbye to Heimdall and say hello to BitNinja!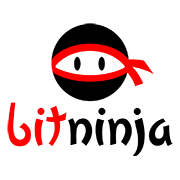 There is a Danish company, Heimdal Security and turned out to own a trademark of Heimdal (yes, this is with one "l"). I wonder how a god's name can be trademarked …. anyway, we'll stay on the track, folks! 😉
We had to change our name, but don't worry, our mission to make the internet a safer place and our excellent linux clients are still the same! Only the outfit changed. We are totally obsessed with it and hope you'll like it too.
Do you want to be a BitNinja too and protect your server against robot attacks?
Register on our old site (
https://heimdall.io/) now.
We need a few more days to create our new site at
https://BitNinja.io/ so keep tuned!
BitNinja Team
Let's make the internet a safer place.