Here's a quick summary of the new features and updates our Ninja team made in the past month.
Dashboard updates
Servers
You can access the Server Info with a one-click solution from the Servers screen. If you are in grid view, click on the server's name, or if you are in table view, click on the icon near the server's name.
Server Info
The Server Info screen is brand new. You need certain information often, such as your agent version. Now you can instantly check them on the top of the info screen. We thought it would be nice to have the server load in front of eyes, so we also placed this essential data here.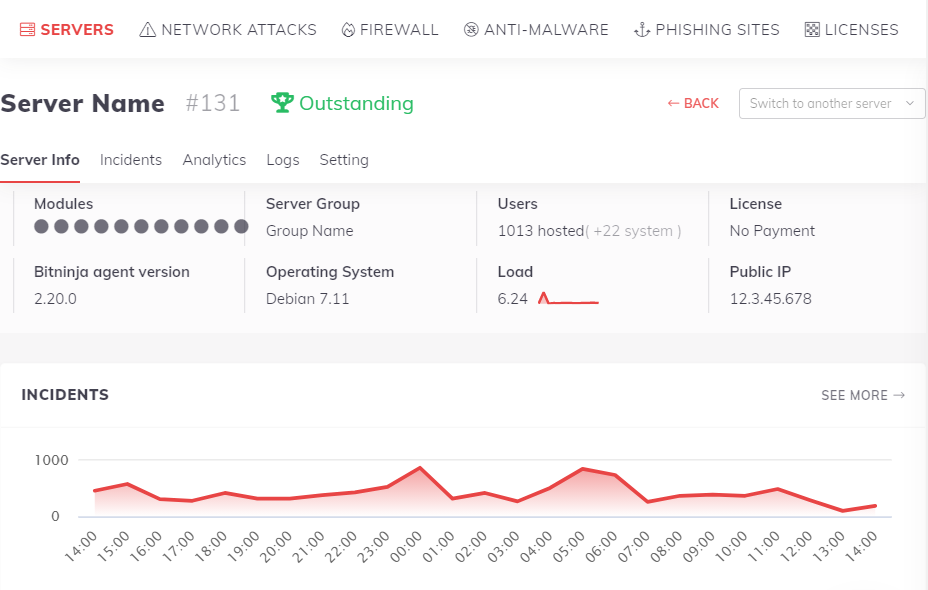 Below them, you can find your Incidents chart, which shows the number of hacking attacks against your server in the past 24 hours. The Protected Services box is also new on the Server Info screen. It shows what kind of services are protected, and you can also check below which are unprotected. If you would like to make an unprotected service protected, click on the "protect this" sign below the service.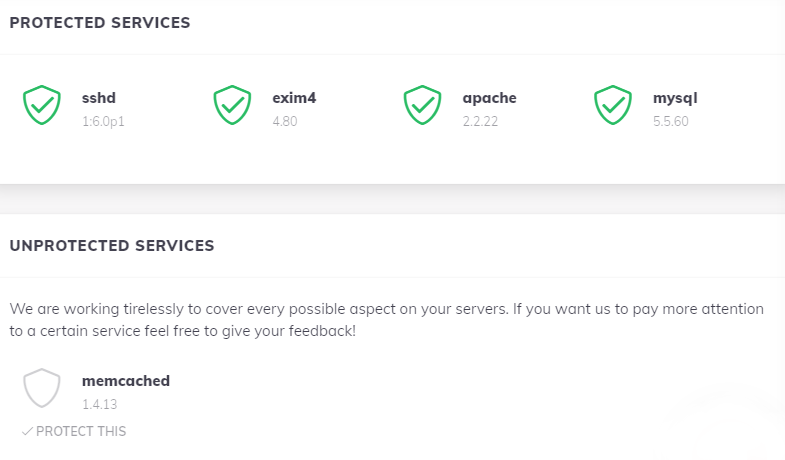 Based on the results of network analysis by the agent, we show you the Network Traffic and network actors detectable by BitNinja. The Network Traffic graph shows you the IPv4 and IPv6 network traffic of a server. The Network Interfaces box reveals their IP addresses and the metadata.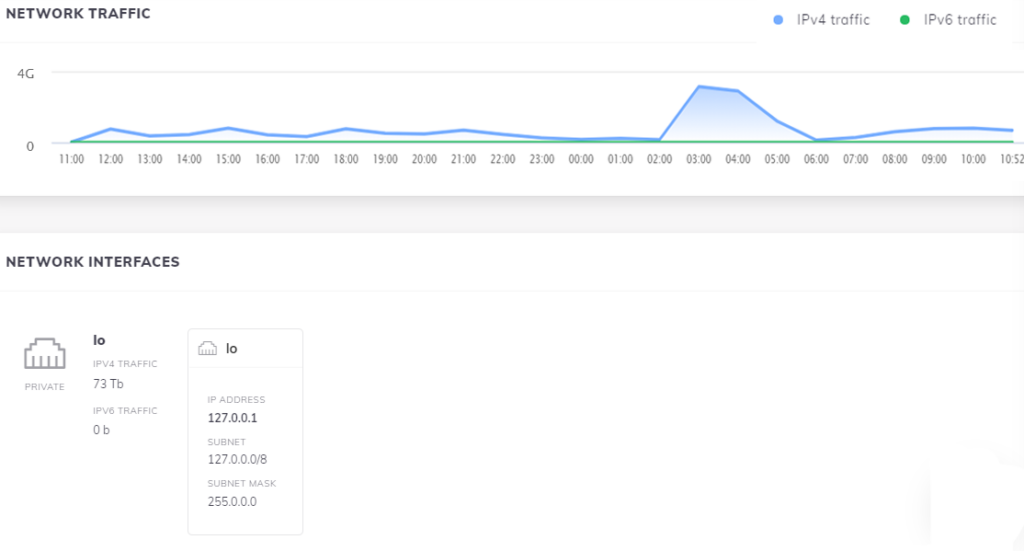 Firewall
Firewall Overview
You can also see the Network Traffic chart mentioned above on the Firewall Overview screen.
Web Application Firewall
You can reset a forked rule with one click with a new button.

URL Captcha
This module is our latest Captcha addition. It stops BOT attacks against our users' hosted domains or parts of them. It will use our Browser Integrity Check (BIC) to check if a visitor is a legitimate user or a bot trying to access the server. If the case is the latter, it will be presented with a Captcha before accessing the site. The URL Captcha can prevent forum spam, brute-force attacks, application DoS, and last but not least, it can defend against unpatched zero-day attacks efficiently and quickly!
This new feature will only work if our WAF 2.0 module is enabled and configured as per our documentation.
You can find it in the Firewall section. Click on "Add new custom rule" and set up an URL that you'd like to protect against robotic attacks. It is currently limited to every domain hosted on the server(s), but you will be able to set it up to specific URLs or globally to suit your needs.
You can see an example of a simple rule here: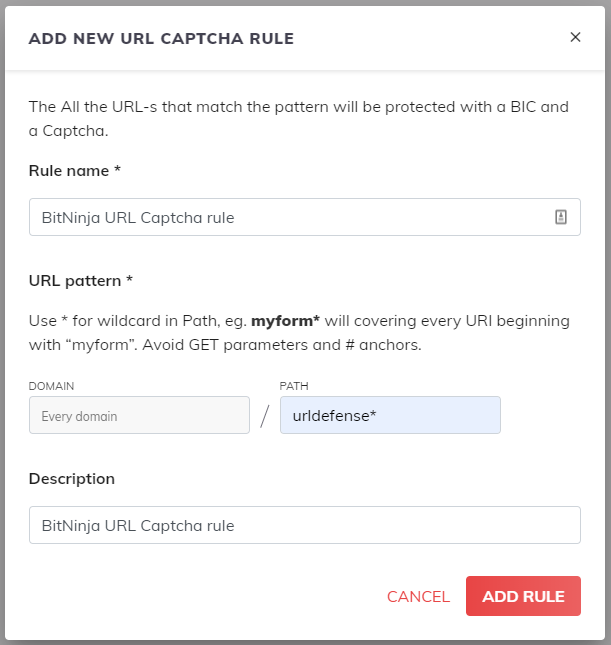 In this example, BitNinja would present a Captcha / BIC to anyone trying to access any URL starting with "urldefense": example.com/urldefense, or anyotherdomain.com/urldefense1234.
Anti-malware
Infected files
You can hide the log only entries from the results with the new Catch Type filter option.
Other
Agent
Agent CLI commands now may have a return value, and the status of agent modules can be requested by it. It is an excellent step to developing the agent and quality assurance.
---
If you haven't tried BitNinja yet, don't forget to register for the free trial! No credit card needed!
If you have any questions, check out our Knowledgebase; feel free to ask at info@bitninja.io, or you can even reach us on the Dashboard chat! We are always opened to new ideas, so if you have any ideas or suggestions, don't hesitate to share them with us!
Let's make the internet a safer place together!