The parent company of BitNinja is a Hungarian web hosting company. We recently increased our prices due to our growing feature scale, but our customers keep on being satisfied.
Do you want to know how we did it?
BitNinja helps you not only in your fight against botnets, hackers and other malicious traffic. It can help you to improve your marketing as well. One of the big drawbacks of web hosting is that you cannot control the content that your users upload to your servers. They can be vulnerable and there can be tons of backdoors, exploitable modules, etc. At the same time, it is very hard to differentiate your service from other web hosting services. Everyone has the same feature set, use, control panel, and servers. How can you differentiate yours? BitNinja can help you!
You can do nothing against hackers and botnets to protect your servers and protect your other users. But now, BitNinja is here to protect your customers and to boost your profit! After implementing BitNinja at our company, many users started to migrate their other sites – hosted elsewhere until that time – to us.
Why did they do that? We asked them.
"Because you protect my websites and not only host them. And I am freaken out of my sites hacked all the time, and that I have to restore it again and again. But your service provides a long term solution!"
Do you think that the peace of mind of having your webpage/webshop in a secure hosting, worth 10% more in price?
Definitely!
We implemented a sales widget on our site recently, which is a web attack counter that shows how many attempts have been blocked by BitNinja from minute to minute.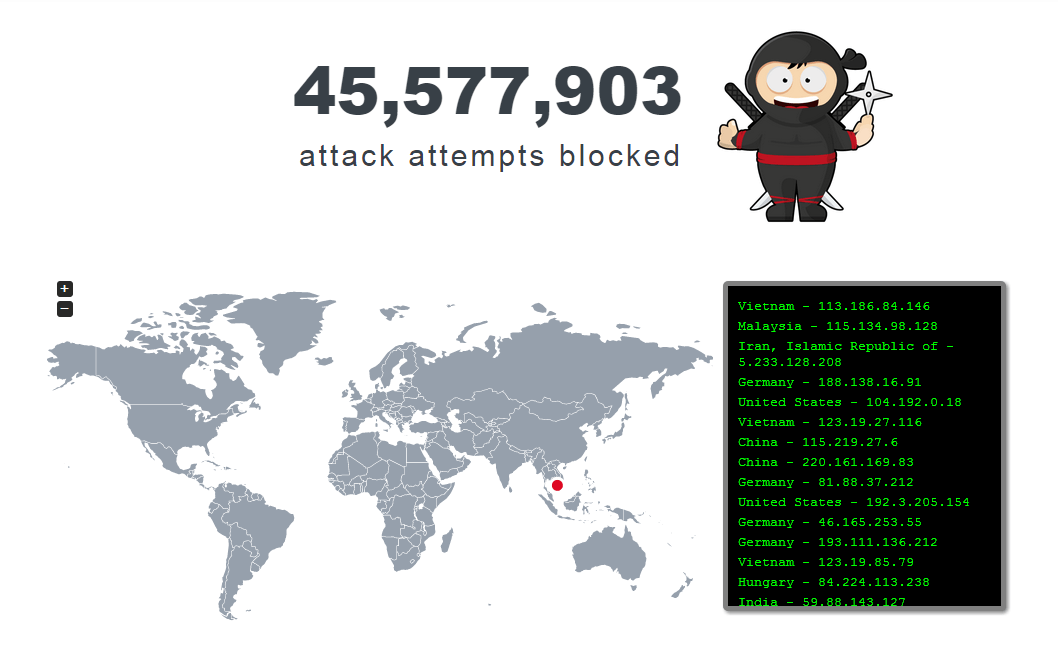 Do you think something like this could increase the trust in your services?  We are sure that it will.
Would you like to add it to your services?
Contact us and be a BitNinja beta tester!
We will accept applications for beta test from web hosting companies until 15. December, 2014 for free!
Increase the defense of your servers and the value of your services at the same time!