Hackers love holidays when everyone is taking a chill pill and is detached from work, whether it's Halloween, Christmas, Black Friday, Cyber Monday, or any other special day around the world. During the holidays, ransomware, malware, and hacker attempts are more common.
When North Korea's Lazarus Group stole $81 million from Bangladesh Bank, it was well-timed. The attackers not only noticed the difference between Bangladeshi & US weekends, but also the Lunar New Year.
The above ransomware example proves that while company staff enjoys holidays, hackers enjoy the heist. Hackers are notorious, and holidays encourage them to become iniquitous.
Q4 proves a very challenging time for web hosting businesses. The challenge is to tackle and secure servers and to ensure the uptime guarantee during huge traffic spikes. It is when websites are swamped due to high demand and web admins reach their providers for server upgrades.
The Standard Hacking Modus Operandi for Black Friday 2021
So, when this year's Black Friday arrives, you can prepare with strict security measures.
The above graphical representation shows the cyberattacks in 2020 Q3 and Q4. There was a 32% rise in the number of cyberattacks in Q4 over Q3. Furthermore, the weekly average of DoS attacks also rose by 58%.
The 2020 Q4 data found that the highest number of DoS attacks were launched a week before Black Friday and a week before Christmas.
These statistics are from 2020 and the number of cyberattacks grows year by year, so these numbers are expected to increase in 2021.
Increased Traffic and Imminent Website Slowdown
Bots are another means for hackers to slow down your website traffic and halt your business.
According to sources, there is an increase in bot traffic on Black Friday and Cyber Monday by up to 40%. This is a significant rise in bot attacks and needs to be mitigated.
Let's see how this extra bot traffic affects your businesses.
Most web hosting businesses will allow each hosting account to send traffic to their site but up to a limit. In most shared hosting accounts, any such account getting unmitigated requests and which has exhausted the bandwidth limit will be suspended. This makes the website unavailable for the public, which raises concerns for webmasters.
Webmasters are mostly left with the impression that their current hosting provider could not handle the traffic spike, and their website got swamped at a crucial time.
Furthermore, if a website spreads malicious malware, then Google puts it on the blacklist and expels the site from its list. Usually, websites lose around 95% of their organic traffic, which can rapidly decrease their revenue. Other search engines, such as Bing, treat infected sites in a similar fashion.
A flood of such incidents can easily ruin the reputation of a web hosting business.
Actionable Ways to Ensure the Safety and Security of Your Client's Website
As we discussed in the causes of attacks on holidays, you can follow these security measures to ensure your hosting business is safe from such a disaster.
Protect Your Servers
First, you will need a server protection tool.
BitNinja Server Security is a multi-layered security system to automatically block server attacks at any threat level and make troubleshooting of all security incidents easier via a self-service console. We make our clients' security faster and smarter by hardening the usual security arsenal with a smart defense network.
The crowdsourcing method makes the system unique and efficient. When a BitNinja protected server detects an attack attempt, blocks a malicious request, or finds malware, it sends this information to our cloud datacenter. This way all BitNinja defended servers worldwide gain instant defense.
If you haven't tried BitNinja yet, don't forget to register! We have a special offer this month! Install BitNinja in November and get a 50% discount! We offer you a one-week free trial so that you can experience the BitNinja effect. No credit card needed!
Offer Website Protection for Your Customers Against Targeted Attacks
Once you have the defense on the server level, the next step is to provide website protection to your customers. Why?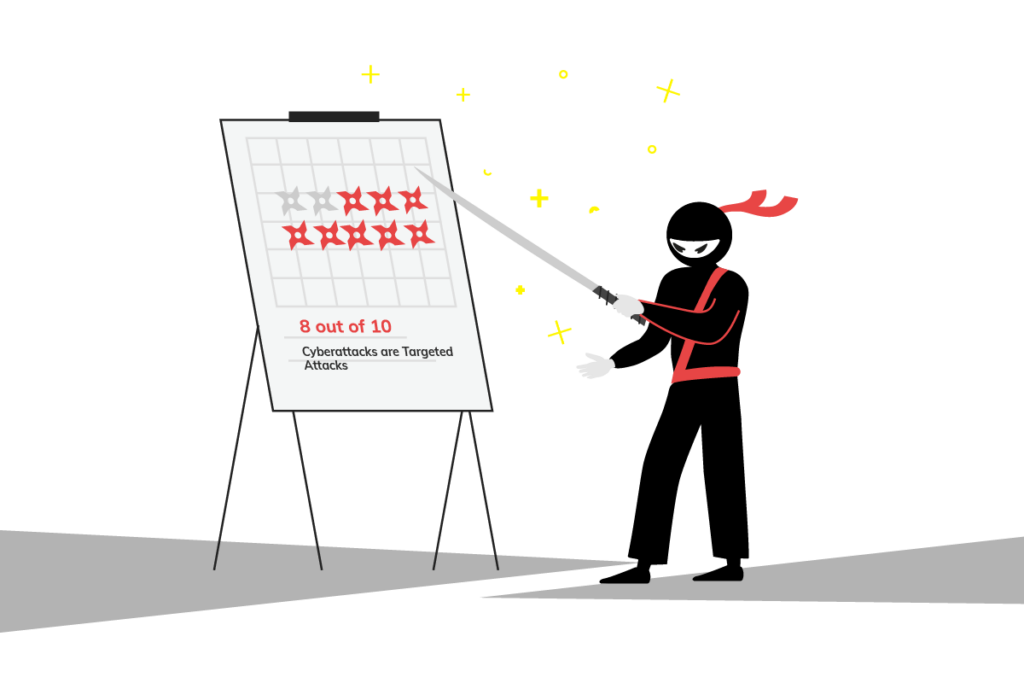 In 2021, 80% of cyberattacks have become targeted attacks. As a shared hosting company, you can set up a server-level defense system but your end-users need an extra layer to be 100% protected.
I'm interested in Reselling SiteProtection
BitNinja SiteProtection can help you to prevent your hosted websites from being hacked, blacklisted, or suspended. On the other hand, it is a great upsell opportunity for you.
Educate and Empower
It will be a smart idea to send out email newsletters to your customers before the holidays, mentioning how many cyberattacks are expected during this period. You should also appeal to them to ensure security for their sites by updating plugins, CMS, strengthening their passwords, and more.
But you know what? We prepared the checklist and the emails as well to save you some time!
Update Website Software
If you offer managed hosting services, you take care of the updates. Ensure server scripts, applications, and services on the client's website are updated.
Offer SSL Certification
SSL is the basic security feature you should have with the hosting plan. Another good method is to bundle it within your hosting plans, so the website owners need not worry about personal information such as credit card details, admin directories, user information, and log in or password credentials.
Validate Data at Both Ends
To protect the site from SQL injection or XSS attacks, ensure to validate data and disable file uploads temporarily. This is one of the best ways to thwart cybercriminals from carrying out harmful activities.
There are many cases where file upload is mandatory. In such situations, whitelist only the acceptable file formats. Also ensure that the accepted file uploads are not located inside the root directory.
Create Website Data Backups
If a customer's website gets hacked, backup proves to be a life-saver even after applying necessary security measures. A backup helps you retrieve the data and ensure your customers that everything is in control.
A cloud-based backup is the best way to protect your customer's site by minimizing data loss. Another good idea is to offer an offsite incremental backup plan to your customers. This can be one of the basic features of your managed hosting plan.
Be Ready for the Traffic Spikes
During Black Friday sales, many webmasters realize the need to upgrade and scale up the servers to handle the surge of real users on their website. Hosting companies must be well-prepared for a load of such requests to offer uninterrupted service to the customers.
Conclusion
Black Friday is close, and thus, hosting businesses are under extreme pressure.
A worst-case scenario impacts poorly on your hosting businesses. However, following the steps in this post will adhere to your clients with your services. Time to get ready for the Festive Season before everything goes black-out. Be proactive and secure your business.