Scale up your money-making potential with the first multi-layered security system, optimized for small virtual servers. Resell BitNinja to managed and unmanaged VPS', and build up your profit machine in a week to channel in extra revenue from your existing market.
No matter if you are a Managed Service Provider, VPS Hosting company or Digital Agency, cyberattacks are something that keep you up at night. Hackers work 24/7 and they look for ways to profit from vulnerable servers: using your resources for outbound spamming, bitcoin mining or malvertising. Their success is your loss. It's your business that keeps getting on blacklists, loses customers and gets tons of security incident reports day by day.
Did you know that 300,000 pieces of malware are created every single day? Websites are attacked every 39 seconds and in case of servers, this number is much higher.
And according to Verizon's 2020 Data Breach Investigations Report, almost half of the attacks happen to small businesses.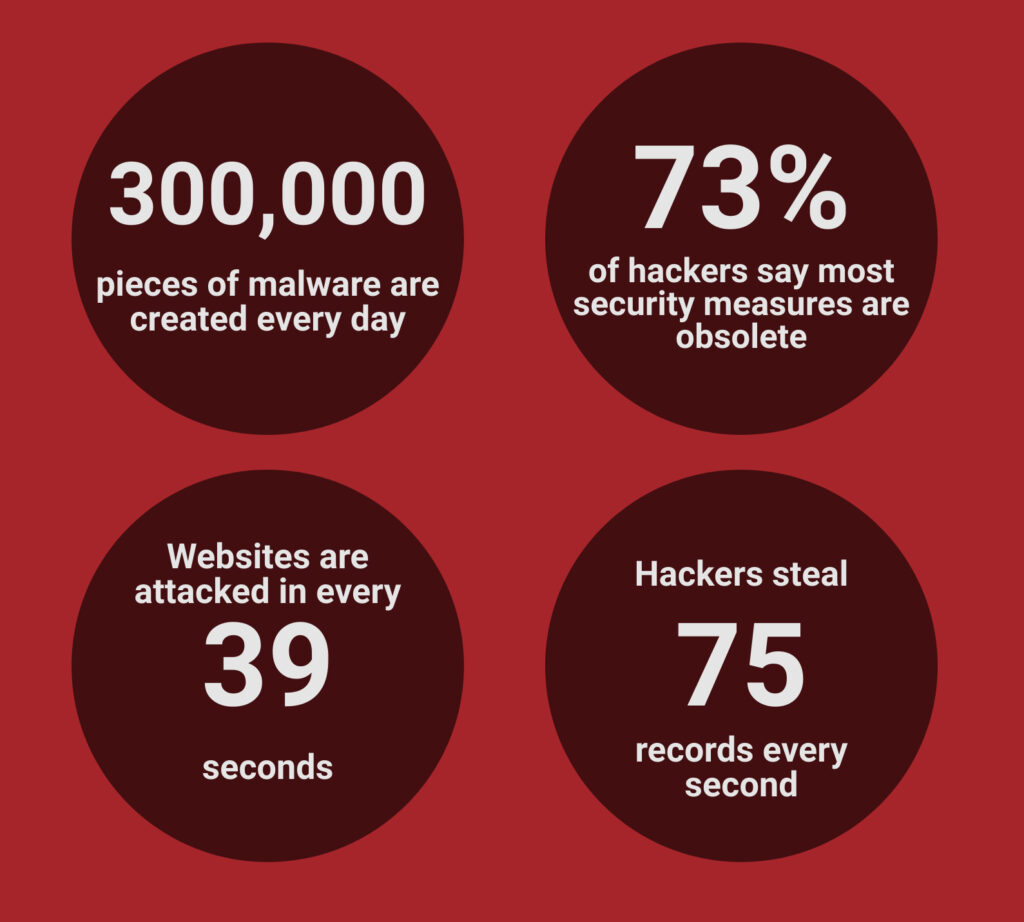 VPS hosting is a really specific part of the web hosting industry in terms of security. If you are a managed VPS provider, you have to use a lot of different tools to keep your servers clean and secure. Orchestrating that many fractured solutions consumes a lot of time from your team and cuts down profit margins for your business.
In case of unmanaged servers, your customers should have to do the same with less experience and from a smaller budget. And we get it, you don't have time to do all the steps on your account. Cutting off the server from the internet is the quickest possible way to end the malicious activity. But is it the best solution for sure?
In this article I am gonna show you why it is important to have a security tool to upsell, such as BitNinja ServerProtection, and how you can make extra profit with it.
Why to resell a security add-on for VPS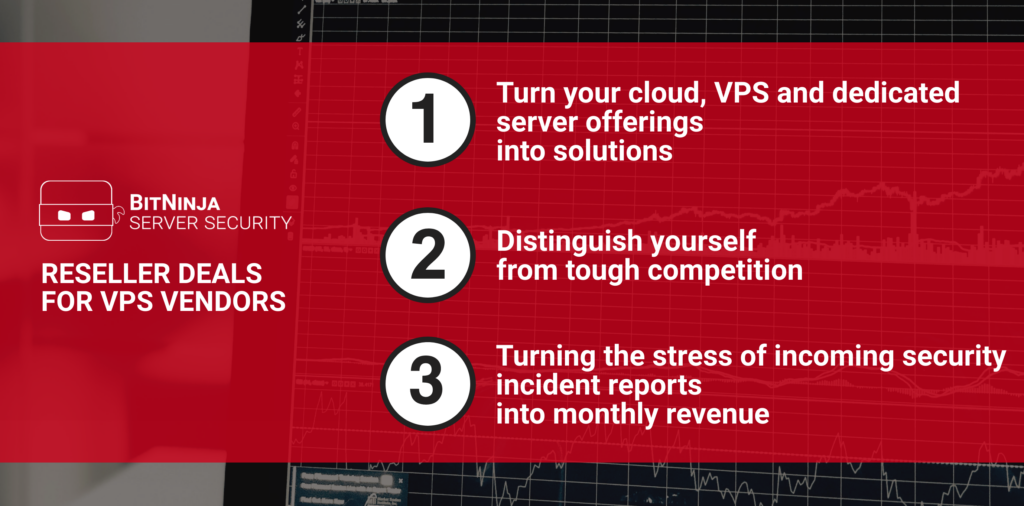 1. Turn your cloud, VPS and dedicated server offerings into solutions
Providing basic security tools next to your offerings, like free SSL certificates, automated backups and DDOS protection, will not prevent massive cyberattacks hitting your network anymore. Providers need to take serious care when protecting their servers, but it's not that easy with VPS', right? The system should stay lightweight and most security solutions are not famous for reducing their footprint.
That's exactly why we developed BitNinja Server Security to be the first multi-layered security system, optimized for small virtual servers. In addition, this proactive, easy-to-use solution eliminates 98% of all web attacks to embrace customer satisfaction. With BitNinja, you can provide instant, reliable and transparent results to your customers while controlling costs and profits.Being a tech-head? Read more about how BitNinja works >>>
2. Distinguish yourself from tough competition
Find your way to differentiate yourself from competitors with a built-in, proactive security tool and engage 44% more customers by providing them the solution to protect themselves from 98% of all web attacks, generating you extra profit from the first month.
Most providers let the security stuff for the users, but here's the chance to give your customers the ability to simplify and automate the time-consuming tasks in website and VPS management, even when dealing with a large number of different apps and technologies. BitNinja supports all systems devops just love!
3. Save your time and effort
Have you ever thought about turning the stress of incoming security incident reports into monthly revenue?
Bringing a security add-on on board gives you the chance to not only cut off infected servers from the network, but actually give a quick solution to your customers in the form of upsell. They are only a 5-min installation away to have an automated security system set up which cleans all malware so the websites can be up and working again, protecting their business and SLA.
VPS Package Deals and Reseller Program
Depending on your preferences, you can choose to be a BitNinja Reseller Partner with a deposit system or reach for the VPS package deals. The essence for you is the same in both cases: you will get an all-in-one security tool to resell which secures ultimate safety for your virtual private servers. Our package deals start from $8/VPS/month for a bulk subscription of 200 licenses. The retail price is only up to you!

Have more customers? For better prices, contact our Technical Sales Experts here!
If you are a managed VPS provider you will be able handle your clients' licenses, set up your clients' security system and provide them the maximum safety from the background.
In case of unmanaged servers, your only task will be to manage your clients' licenses (manually or via API) and they will also get a personal Console where they will be able to make their own security settings as they wish.
Come and check how we accelerate your sales and support your marketing efforts.
Book a Demo
Book an appointment with our Technical Sales Experts to learn more about the offerings and start assessing the potential in your existing customer base together with a tested and proven security survey today!